Why VON Connect?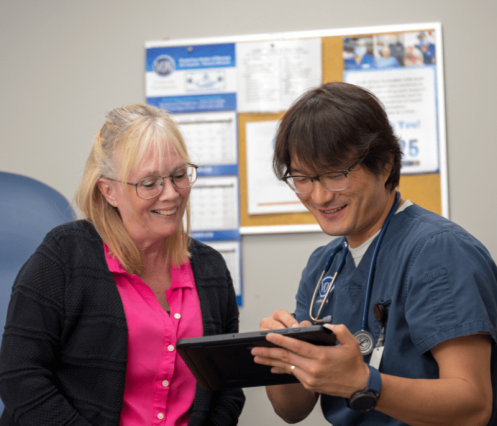 VON Connect, our new digital health strategy, will help us put paper in the past. We're building a better future for our clients, our staff and the environment. 
This secure software solution, powered by Alayacare, will connect every VON office, provider and client—helping us meet the growing demand for care and better supporting those who provide it.
The software was developed specifically for home and community care and customized to suit VON's unique needs. It has a range of innovative features that will transform the way we work.
While our team works together to roll out this technology, we are also working behind the scenes to raise the $10 million required to fully implement VON Connect throughout our organization.
Since the launch in our Beta sites on April 3, 2023, we have seen the range of innovative features that will help make the best home and community care even better.
What does VON Connect mean for clients and their families?
more care to more clients and their families in more communities
more wraparound care with easy referral to other VON services and programs
more opportunities for client and family engagement with a Client and Family Portal
more options to deliver virtual care
What does VON Connect mean for service providers?
more information available anywhere, at any time
more time to provide excellent care, rather than filling out paperwork
more repeatable processes, increasing safety and saving time
more efficient, automated scheduling
What does VON Connect mean for the healthcare system?
more clients being cared for at home or in the community means less demand on hospitals or long-term care
more cost-effective care and services 
Here are images of VON Connect in action:
If you have questions about VON Connect, please reach out to us via our email box at [email protected]!