VON Welcomes Cyndy De Giusti as Board Chair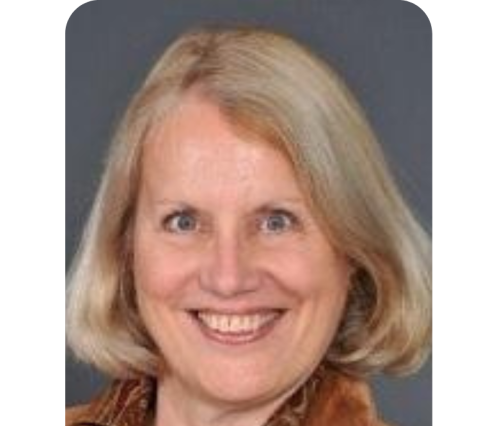 We are really pleased to introduce you to VON's new Board Chair, Cyndy De Giusti, who is a strong believer in VON and its mission to provide care that helps people thrive in their homes and communities. She is a proud supporter of the organization and is also a VON donor. We are extremely grateful for her immense support, extensive governance background and sector expertise. 
"VON is extremely well regarded in the healthcare world," she says. "The organization has been innovative from the day it was founded by Ishbel Aberdeen who more or less created home care in Canada. It's an honour to work on a board with an organization with that kind of history and that long-term contribution to health care."
Cyndy joined the Board in 2016, bringing her professional background in journalism and executive-level strategic communications to the role. As Chair for the next two years, she looks forward to seeing VON Connect come to life. 
"VON is really innovative, but we are missing the key tools on the technology side. This technology will allow us to modernize the way we provide home care to Canada," she says. "I think if you want other people to support your organization, you need to support it financially, at whatever level you can."
Having helped with her parents' care, Cyndy knows the challenges seniors face. "They shouldn't have to go to a long-term care home if they don't want to," she says. "My dad in particular was adamantly opposed to going to a long-term care home and it was incredibly difficult to find the resources he needed to allow him to stay in his home."
Cyndy believes that VON has the background and the expertise not only to provide those resources but to help the government design wraparound services that can help people navigate their health care more easily.
With over three decades of experience on non-profit boards, Cyndy has a passion for helping healthcare organizations speak in a language that clients can understand. She wants people to know more about the services VON provides, including helping people of all ages who are just out of hospital get back to their normal routines. 
"We are also getting more and more involved in palliative care," she points out. "We run our hospices with 2 more coming once built and we do a lot of palliative care in the home. Organizations like VON are in high demand, being able to help with pain management for people at end-of-life in a setting where they are most comfortable." 
Cyndy is feeling positive about the next two years. "Some of our key work will be with the government to try to make them a more effective partner with us in providing home care. That's something I really want to work with the organization on–how can we continue to help them understand what home care is and what the potential is?"
If you would like to support VON Connect and help us bring more care to more clients, please visit this page: https://von.ca/en/von-connect