VON Week 2023 was an incredible success!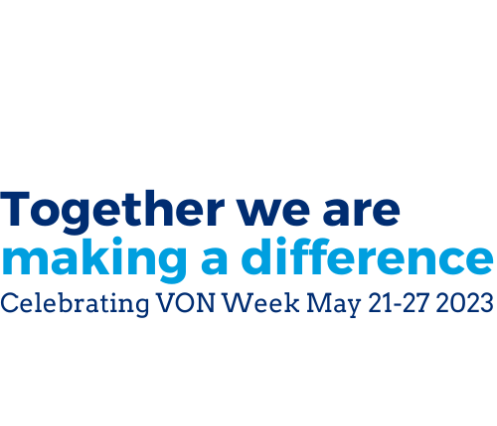 As we reflect on another exciting VON Week, we've seen countless examples of recognition, celebration and support for VON by our communities, partners, donors, government leaders, clients and families.
There have been hundreds of positive comments on VON's Facebook pages, many shared posts by our followers and several public displays, including flag raisings, proclamations and landmarks illuminated in blue.
Scroll through the photos below to see some of the highlights of VON Week celebrations in our communities here:  
https://www.facebook.com/hashtag/VONWeek2023/