Staff Donor Profile: Ronda Dickie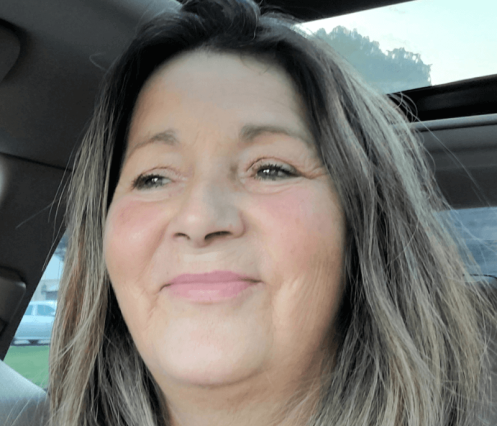 As a personal support worker (PSW) with VON's Assisted Living program, Ronda Dickie provides important supports that help clients live in their own homes, where they want to be. She has also chosen to make financial contributions to VON through payroll deductions. 
Why does she feel it's important to donate? "I just see the need for our seniors," Ronda says. "Anything I can give, I don't mind, I'd gladly give it. And VON is a not-for-profit charity. We rely on fundraising."
Ronda has worked with VON for over a decade, both as a PSW and as a client services coordinator. It's working with clients that she loves best. She assists with essential daily tasks, including personal care, meal preparation and homemaking services. She also offers an important listening ear. 
"A lot of our clients don't have family close by or someone involved in their life at all, so we're like a family to them. And I like making them happy," she says. "We're there to have a conversation with them, take them out for a walk, play games, just to have some fun during the day."
With the Assisted Living program, clients have 24/7 access to VON staff, and can benefit from multiple visits each day, as well as care coordination. Through close interaction with clients, staff can see where further supports may be needed and connect clients with other health professionals.
"I think it is important what we're doing," Ronda says. 
"Our goal is to keep them out of long-term care as long as possible. They don't want to go there. They prefer to stay in their homes and that's what we're trying to do, as well as try to keep them out of hospitals."
The benefits to the program extend beyond the client, to family members. "Sometimes the families are burnt out too, because caregiving is hard," Ronda says. "Any help they get they're grateful for."
Donations can help support things like subsidies for Meals on Wheels clients, transportation to medical appointments and free foot care for those who can't afford it. "It doesn't have to be a big amount," Ronda stresses. "Whatever anybody can give, I'm sure they would welcome it. I have it come off bi-weekly on every pay, so you don't even miss it."