Home Care: supporting your community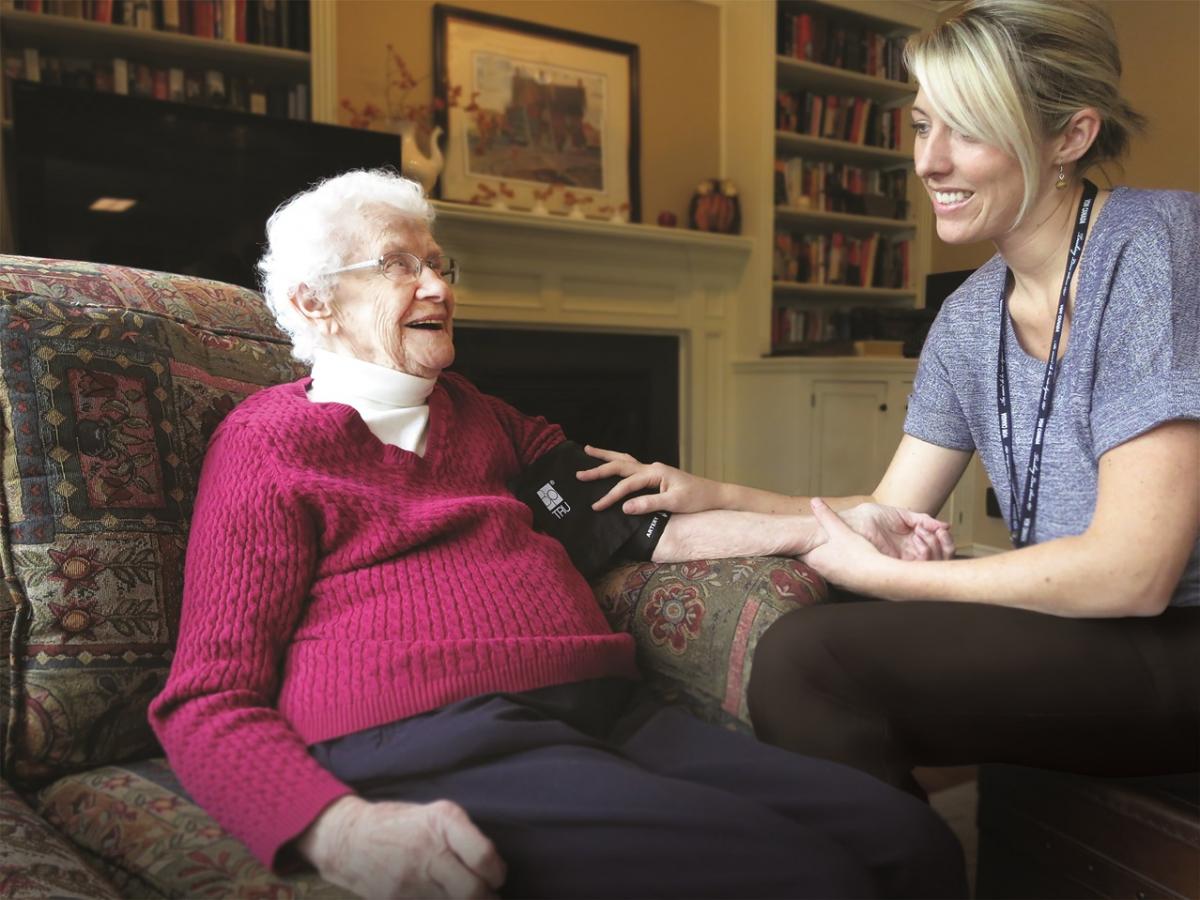 Home Care: supporting your community
Dorothy from The Wizard of Oz said it best; "there's no place like home."  We tend to agree; most people prefer to be at home when it's safe to do so.
But what about people who need help? How can they enjoy the comforts of home?
Home Care, which includes nursing and home support, is the answer. It's not new; VON has been providing incredible care in patients' homes since the late 1800s. But it's a service that has proven to be essential and life-changing for those in need.
"I know that at the end of every shift, there are clients and caregivers whose day improved because of the work we're doing," says Cate Custeau, Continuing Care Assistant. "It's a job that requires a great deal of compassion and empathy, and our clients depend on it."
"We support people of all different ages. However, as our senior population increases, there is a significant need for the services we provide," says Kayla Smith, a Senior Manager of Home and Community Care for VON. "It's an exciting time to be part of such a rewarding career."
Client-centered care
The everyday home care tasks may vary, but the client-centered approach is still the same.
"Working with clients and their families one-on-one is such a great part of the job," says Glori-Ann Cox, who has worked as both a Licensed Practical Nurse and Continuing Care Assistant for VON. "You really get to know your clients and provide individualized care."
Clients who receive home support benefit from assistance with personal care, meal preparation and light housekeeping, helping them stay independent in their own homes for as long as possible. Caregiver respite is another service, providing a break from care responsibilities to preserve the caregiver's own health and prevent future stress-related illnesses. 
In nursing, there is a broad range of support, including palliative, wound, pediatric and intravenous care. By having these services available in the home, time spent in hospital can be limited and clients can continue their day without spending hours in health facility waiting rooms.
"Years ago, a lot of the care we provided was only available in hospital. It's so different now and the work is so interesting," says Paulette Dugas, Registered Nurse. "My favourite part of the job is the holistic approach we use with our clients and their families. In addition to administering care, we also teach and support. The feeling is incredible – we are doing something that's really important."
Employment opportunities
VON in Nova Scotia is currently hiring LPNs, RNs and CCAs, offering competitive benefits and wages. Members of the NSNU and NSGEU will maintain seniority from previous positions.
If you are in the early part of your career or looking to make a change, the VON offers a supportive working environment where you can truly make a difference in your community. Apply today!