Helping Build Ontario Together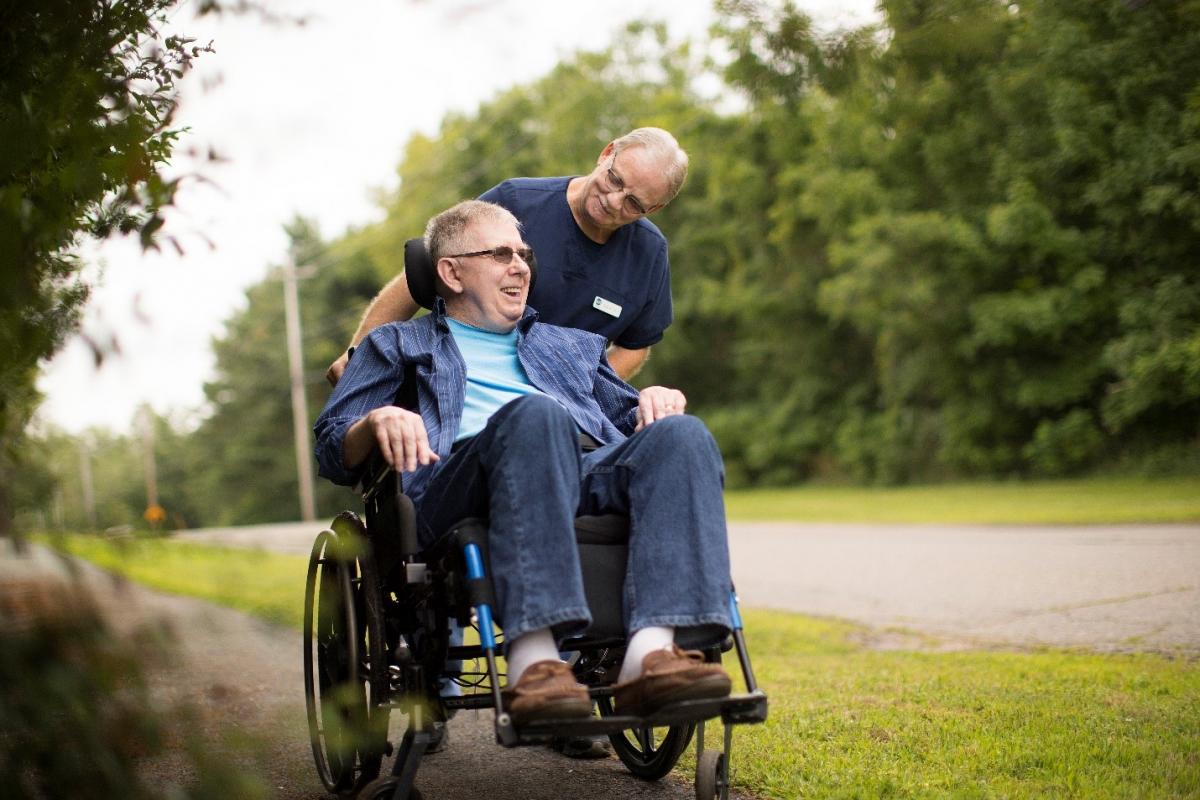 VON CCA, Len, with a client in 2019.
Article by Jo-Anne Poirier, President and CEO, VON Canada. Originally published on LinkedIn.
VON was invited to participate in a discussion this week with Parliamentary Assistant to the Minister of Finance, Stan Cho, as government prepares its budget thinking. Among other topics, Mr. Cho was looking for ideas and input on how we can build healthier and safer communities – a subject near and dear to me.
As CEO of VON, I welcomed the opportunity to share our perspective, as the pioneering home care agency in Ontario for over 120 years. We provide innovative clinical, personal and social support to people who want the comfort and peace of mind of living in their own homes.
I also look forward to presenting our pre-budget submission, calling on government to ensure that home and community care – absolutely vital components of our healthcare system – are well-supported in communities throughout the province, to the benefit of citizens and the overall health system.
Receiving care in the comfort of one's home is a priority for Ontarians – indeed, for Canadians. Unfortunately, all too often, hospitals become the default destination for seniors or others who need health supports. And long-term care facilities become overburdened when insufficient emphasis is placed on appropriate (and efficient) home and community care. The result is seniors being admitted to hospitals or long-term care homes, putting more pressure on scarce resources.
Greater focus on home care can bring about significant cost savings. In fact, estimates suggest that home care patients can be treated for just five per cent of the funds required to treat the same number of individuals in a hospital setting.
Quite simply, home and community care offer people and their family caregivers the opportunity to receive care when and where they prefer.
VON's Seniors Maintaining Independent Life Easily (SMILE) program, for instance, provides flexible support for daily living to seniors who would otherwise be at risk of losing their independence due to increasing frailty. Participants can select the services that are best-suited to their needs, considerably extending the period in which they can happily remain in their homes.
In practice, we have seen this self-directed model of care reduce emergency department visits and hospital admissions. The program reduces social isolation too – greatly benefitting both physical and mental health and well-being. Beyond the dollars and cents, this type of program results in more resilient and happier seniors.
Last year the Ontario government allocated more than $260 million in new funding for home and community care in their provincial budget. On behalf of VON and the patients, caregivers and families that we support, we asked them this week, and will again in our 2020 pre-budget submission, to continue to stand with Ontarians on this important issue and support the independence and quality of life of our seniors.
Building on our heritage in this province, and fueled by our desire to improve care and act as partner in building healthier communities, we are deeply engaged in the province's system transformation and shift to Ontario Health teams, and look forward to continuing that work in 2020.