Fund Development Program Manager Barb Martell Puts Her Whole Heart Into VON Connect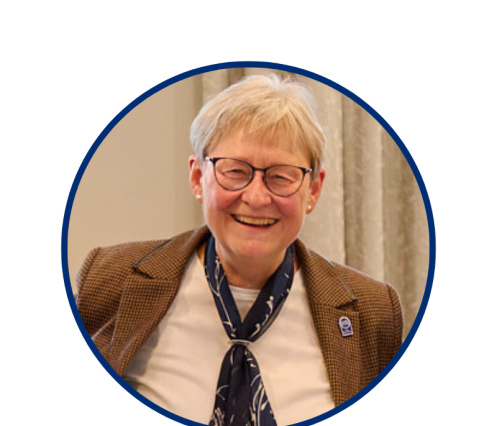 Barb Martell had a full, 35-year career before coming to work for VON. Fortunately for VON, retirement didn't suit her, and now she puts her whole heart into her work as a Fund Development Program Manager, raising funds for VON Connect.
"I retired in June of 2018. I took that summer off and by the fall I was bored out of my mind," says Barb, who was previously an administrator and fundraiser for a private school in Halifax. She joined VON in 2019 and is now part of a dynamic Nova Scotia team with Emily Mansour-Hemlow, Senior Manager of Fund Development.
Barb believes so strongly in VON Connect that she is a donor herself. "I feel that VON has provided me with a great opportunity to do what I do," she says. "And I feel that I still have something to contribute. This project will be transformative for VON." 
She is also a legacy donor. "I had to renew my estate planning recently and because VON is a great organization that delivers excellent home nursing, home support and community support services throughout the province, I want to be able to leave a little bit of something to VON."
Barb began her previous career in the eighties, when the school didn't have computers. She helped implement new computer technology as it became available and has seen first-hand how evolving technology can impact an organization. 
"I personally can see the need to develop a platform that suits VON and our clients," she says. "VON Connect is modernizing VON. It's taking VON from pens and paper charting to another organizational level."
Together with Emily, Barb develops cases for support, as well as an ongoing list of donor prospects. She and Board member Fran Gregor meet with prospective donors interested in supporting health care, cultivating new and previous relationships.
Those connections with people keep Barb interested and engaged. "I had thought maybe that was going to end after I retired, but now I've renewed some relationships," she says. "Getting to know new people is significant for me. I'm enjoying the people I'm working with as well. I'm an extrovert at heart, so I really enjoy those opportunities."
Barb recalls a time when she could have used VON's support, but wasn't aware of the services. "I was walking down our staircase at the school and my leg snapped. I ended up having surgery," she says. "When I was discharged, the hospital never told me about VON and I never even gave it a thought, which in hindsight was unfortunate."
She had to ask a nurse friend to bathe her incisions, which she couldn't reach on her own. With this experience behind her, Barb knows the importance of VON programs and services. 
"Look at the good that VON provides for the people of Nova Scotia," she says. "Why wouldn't you support an organization that gives this kind of comfort to clients? It's a no-brainer to me."
Barb hears just how much that support means to people when she calls to thank them for their donations. "The majority of them say, 'thanks for your call, but our family would not have been able to do it without VON's support,'" Barb says. "It's been such a positive experience for them, especially at a time when they are most in need because their loved one or they themselves have been injured or are recovering from surgery."
With VON Connect, Barb hopes, VON will be able to bring more of that meaningful care to more people in need. "We've been around for 125 plus years now and it's time to take it to the next level."
To learn more about VON Connect - click here:  https://von.ca/en/von-connect