Donor Video Increases Awareness for Sakura House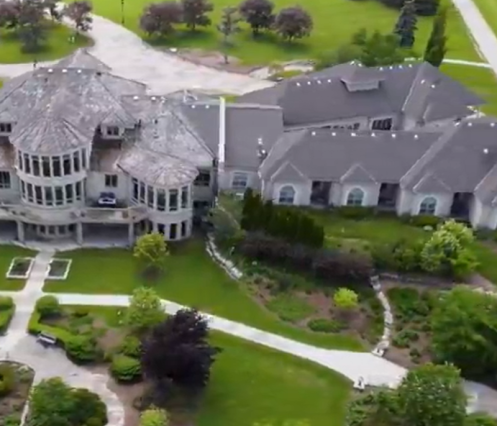 Since 2014, Marwood International has pledged $100,000 to support VON's Sakura House, our residential hospice in Oxford County, Ontario. Recently, Marwood created a video to showcase the hospice and provide an inside look at the Marwood Room – a cozy family lounge and solarium named in recognition of the company's generous contributions. 
"At Marwood, we are grateful to continue our support for VON Sakura House residential hospice," notes the video description. "This palliative care facility, with the incredible team in Woodstock, provides services to all of Oxford County to fully live in comfort and dignity."
This year, when Marwood staff delivered their annual donation, they toured Sakura House. "During the tour, they were visibly moved and expressed that they hadn't fully understood the scope of the services and the facility," says Felise Jones, Fund Development Database Coordinator, VON Oxford.
The video includes drone footage and effectively highlights Sakura House's serene setting and comfortable residential design. Marwood captured the images to expand awareness among the community and staff about Sakura House and why the company is passionate about supporting it.
Headquartered in Tillsonburg, Ontario, Marwood International is an automotive parts manufacturer with six manufacturing facilities and two sales offices located across three countries.