VON Hastings, Northumberland, Prince Edward 3rd Annual VON TRIVIA CHALLENGE

VON Hastings, Northumberland, Prince Edward 3rd Annual VON TRIVIA CHALLENGE
 We are excited to invite you to participate in the 3rd Annual VON Trivia Challenge in support of our local programs here in Hastings, Northumberland & Prince Edward Counties. This is an opportunity to gather your co-workers, friends, employees or clients for a unique, fun, and challenging event. Teams will compete against one another for fun, prizes and bragging rights for the whole year. It is a great way to strengthen your important relationships and contribute to your community at the same time. 
This fun-filled evening includes 8 rounds of tantalizing trivia, an amazing silent auction, finger foods, cash bar, raffles and prizes. Grab your friends, family and co-workers and sign up as a team of 8 for $200.  Or come on your own for $25 and we will match you up with other trivia buffs.
All fund raised stay in the local community to support the vital programs and services that the VON Hastings, Northumberland, Prince Edward has been providing for nearly 100 years.
We are looking for businesses who would like to gain some exposure by sponsoring this event.  Opportunities start at $250 and can be customized to your needs.  If you would like to donate a prize for our Silent Auction we would be very appreciative. 
Register your team today by clicking here https://donate.von.ca/hnpetrivia and review our sponsorship opportunities here. (PDF Attached)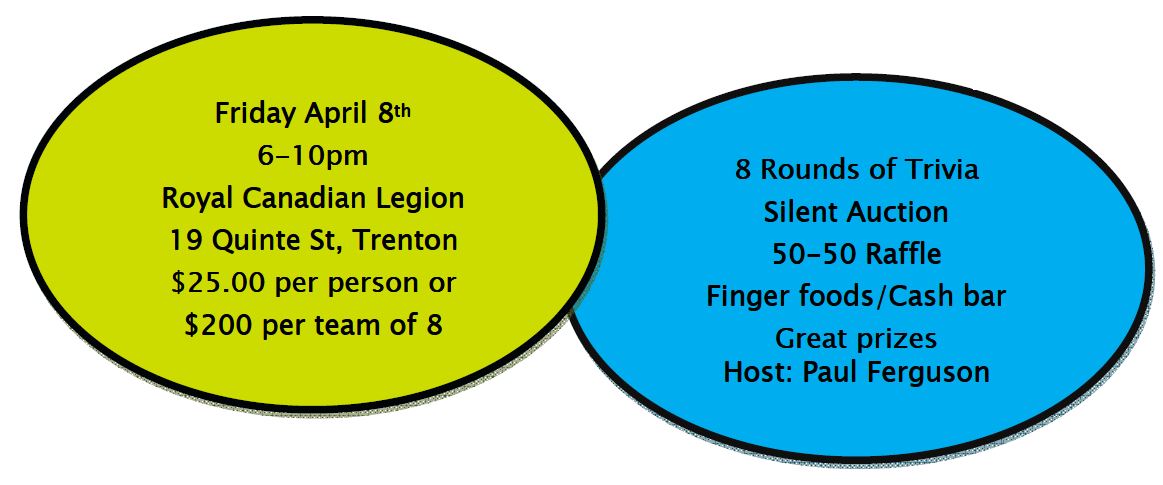 For more information contact:
Paula Mason
613-392-4181 ext 5316